Suspended Imo Broadcasting Corporation IBC staff, Vivian Ottih, have raised alarm over the sack of a gateman at the premises of the state's broadcasting Corporation simply because he opened the gate for her to enter the premises.
Her post reading in parts, stated that she received a telephone call from a senior colleague in her office (IBC) to come to IBC premises at Akanchawa Udenwa Rd, for collection and filling of a form, in respect to arrangements for payment of salaries.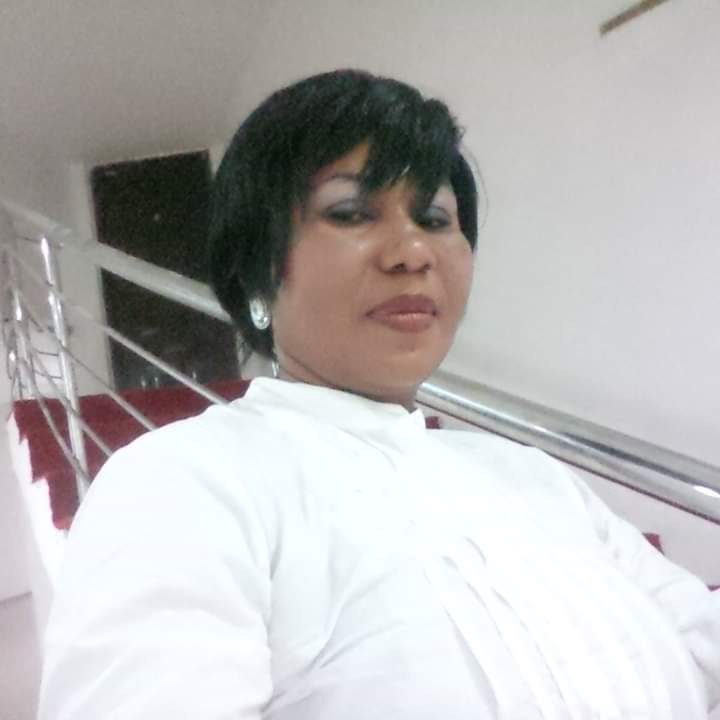 She said that after finishing, and on her way home, she saw the gateman, who was in his 60s crying. Further enquires revealed that the Commissioner for Information had ordered the the Acting DG of IBC, Mr. Ezekiel Opara, to sack of the gateman for opening the gate for her.
Ottih lamented the harsh treatment meted against the gateman, offering to be sacked in his stead of that would pacify the government.
Ottih had been suspended indefinitely, for making a post on her Facebook page, calling on the Hope Uzodinma Govenrment, to pay IBC workers months of salaries owed them.
The full text reads:
MAN INHUMANITY TO MAN..IV
MY HEART BLEEDS…
In the early hours of today, I received a telephone call from a senior colleague in my office (IBC) to come to IBC premises at Akanchawa udenwa Rd for collection and filling of a form in respect to arrangements for payment of salaries…
After I had finished what I came to do, as I was driving towards the gate, I saw the gateman on duty who is in his 60s crying helplessly, and already on red eyes. In my church mind I came down from my car, went closer to him to know why he was crying and rolling on the ground,
In heavy tears and giggling teeth, the old man said to me, Nwam Nwanyi (my daughter), they have sacked me. I was confused and astonished because when I was driving in he greeted me with excitement what could have happened under 15mins. I had to calm him down and asked him what happened that led to his sacking. He said that few minutes after I (Vivian Ottih)drove into the premises, the Acting DG of IBC Ezekail Opara came to the gate and shouted at him why he allowed me in and that the Commissioner for Information on hearing that I came to IBC called him on phone and directed him (the Acting DG) to sack the gateman on duty immediately.
Tears rolled down my eyes.. I was like what is really happening??? I tried and brought his spirit back after consoling and assuring him that nothing will happen to him..
Meanwhile the gate was closed,,when I asked him to open the gate for me to drive out, he was so afraid to touch the gate again, I had to open the gate myself and drove out of the premises.
I have been so bothered to the point that hundreds of questions on my mind have not yet received any answer..
Why is Ezekail Opara so wicked to the extent of killing his fellow human beings is always his stock in trade.
What really does Ezekail Opara want to achieve in his hide and seek games using the government of the day as a shield..
What actually is Ezekail Opara mission in IBC? To suck blood or to work for humanity and government of the day? Ezekail Opara, have you not taken enough human blood from the ones you have killed already? I thought you should have been satisfied and repented by now after using your strong bulldozer to destroy lives just to get yourself at the top. Who else is blocking your way??? Ofcourse nobody, you know where you have kept them even those alive are all walking corpse.
Few months ago you and your cohorts alleged that an innocent post I made was targeted at ridiculing the government of the day,, ok. So tell the world what your actions towards this old man today says about the government of Senator Hope Uzodinma you are hiding under to perpetrate your evil act. All that was in the man's mouth today was that the governor have ordered to sacked him when it is lies from a wicked soul like Ezekail Opara.
What evil have we not encountered in your hand since you catapulted your wretched stinking life to the top above your seniors?
Ezekail Opara it is in your time we heard a DG threatening to delist female students attache who refused to sleep with him.
Ezekail Opara it is in your reign we see a DG sharing percentage of adverts with a Junior staff, what a shame?
Ezekail it is your reign we witnessed a whole station go off air because of batteries for microphone which costs less than #500.
Ezekail Opara it is in your reign we see a manager of a Radio/TV station who does not know what microphone is all about not to talk of identifying a news material when he sees it…
Ezekail Opara it is only in your emergence that we witnessed a mysterious deaths of vibrant young woman on the seat, even though the then governor was smarter than you,
One thing is killing to make a way for your devilish aggrandizement, being comfortable in that position in which you wasted souls to get is a different ballgame…
Ezekail Opara, please I was not there when the governor refused to approve your 19million salary wage bill you presented to him. Leave me out your devilish lifestyle…
Upon all you have been able to achieve yet wickedness is your every second breath..
tissue paper company na you get..
Pure water and bottle water company, all you have gotten for yourself through our efforts here yet you don't want to see any other person grow. On hearing that some staff are doing extra job which they do outside their official time to aurgument what they have, you threatened them with the Commissioner's sack traits, while you Ezekail Opara who calls himself the DG is doing a part time lecturing job at Poly.
I still remembers the Expression on your face and the nasty comment that came out from you millipedes voice the day you found out that I am a Lawyer.
Ezekail Opara be very careful, I think you are taking more than you can chew.
To the Hon Commissioner for information, I know your media handlers are here on my wall, and I feel this is the only viable means I can communicate you on this development. Sir you can go ahead and sack me if that is what will bring peace since it has gotten to this stage of not allowing me to come around the premises of IBC, you can even order that I leave the state, I will respectfully obey, but you see this order to sack this old man,,,(gateman),,kai.. please, biko withdraw it. It might not go down well even in the ten generations to come. It is sacrilegious (ARU). And I came to IBC because I was called to come otherwise I wouldn't have.
Mr Ezekail Opara, let me warn you for the last time, yes, you have been killing souls you felt were blocking your way to the top and the ones you took over their wives, besides I am not close to your way. You see, my own blood is very bitter, very very bitter, as well remember that water is everyone's friend/favorite but can also get you drawn if taken for granted..
Look this face👇 and get off..
Vivian Ottih (ESQ)
CHILDOFGRACE
OLDWOMAN